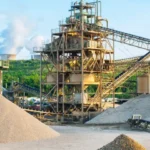 Getting Conveyance Parts During a Supply Chain Shortage
June 28, 2022
Unlocking The Power of Thermoplastic Cleating: 3 Essential Things You Must Know
November 17, 2022
How can operations get the conveyor belts they need when they need them?
Manufacturing lead times have increased because of ongoing supply chain issues. With restricted transportation availability and rising inflation increasing costs and expenses, access to conveyor belting can be a challenge. However, this doesn't mean it's impossible to find the parts you're looking for during this time.  
HOW TO MEET YOUR CONVEYOR BELTING NEEDS DURING SUPPLY CHAIN UNCERTAINTY
Conveyor belting is no exception to the ongoing supply chain challenges, but implementing the five tips below could give facilities an edge over their competition:
1. PLAN
Detect conveyor belt needs early and place orders as soon as possible. Identify specs and sizes used on several conveyors and in many locations throughout the facility so you can purchase spare conveyor belting to cover them all. 
2. GROW STRONG PARTNERSHIPS
Discuss conveyor belt needs and concerns with suppliers and request their guidance. Most suppliers will complete a survey or belt inspection for free, so be sure to ask about this too.
Loyal customers might be prioritized during periods when product availability is limited. Partnering with a specific supplier through all seasons is a good way to stay at the top during challenging times.
3. VISIT CONVEYOR BELTING SUPPLIERS
Take time to visit supplier partners and confirm that they have the inventory, capacity, and capability to handle your facility's needs.
4. RESEARCH ALTERNATIVES
Know what replacement options exist if a needed heavyweight conveyor belt or lightweight conveyor belt is unavailable. Ensure quality is not compromised by comparing spec sheets and validating both belts through an independent testing lab.
5. HAVE A BACKUP PLAN
While a reliable, primary belt partner is crucial, having a dependable secondary source is equally as important. Even when the supply chain is more stable, a given supplier likely won't be able to fabricate the exact belt needed for your operations every time.
Cultivating a connection with a second partner helps to guarantee that you'll have access to conveyor belting when you need it most. However, make sure that you are actively cultivating the relationship with your second source and are not utilizing them for breakdowns only. 
Are you ready to partner with Motion Conveyance Solutions for your conveyor belting needs? 
Motion Conveyance Solutions is prepared to identify your conveyor belting needs. Our team members are experts in conveyor belt fabrication, ready to take on your specific industry and application requirements. To learn more about our capabilities, speak to a conveyor belt specialist today. 
CONTACT US AND LEARN MORE ABOUT PRODUCTS & SOLUTIONS